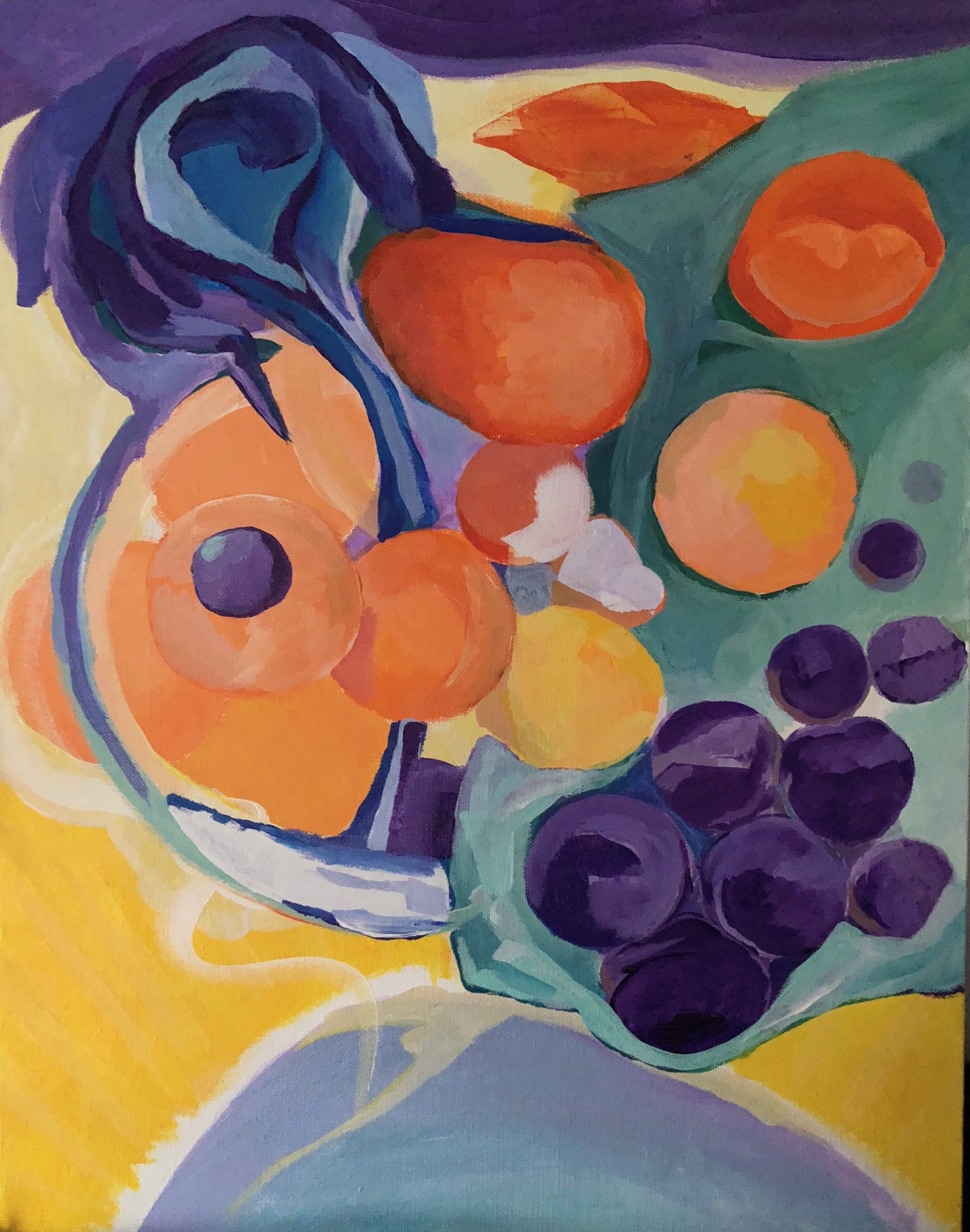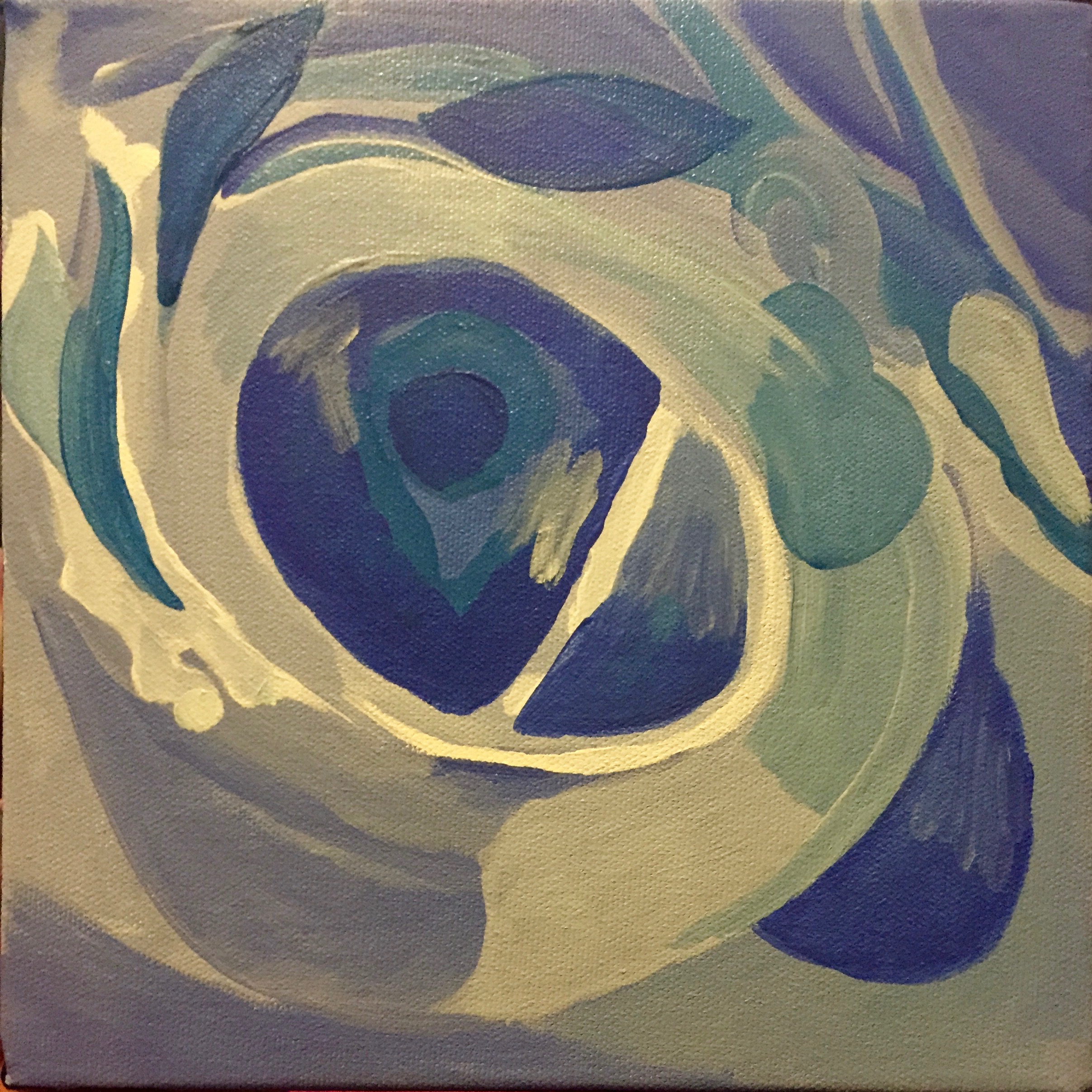 Eye of God
20 X 16 AOC click in upper right corner for larger view ^
I picture God, Goddess, Supreme being to be comforting, kind and welcoming and yet also very clear possessing an intensity in it's experience of divine truth.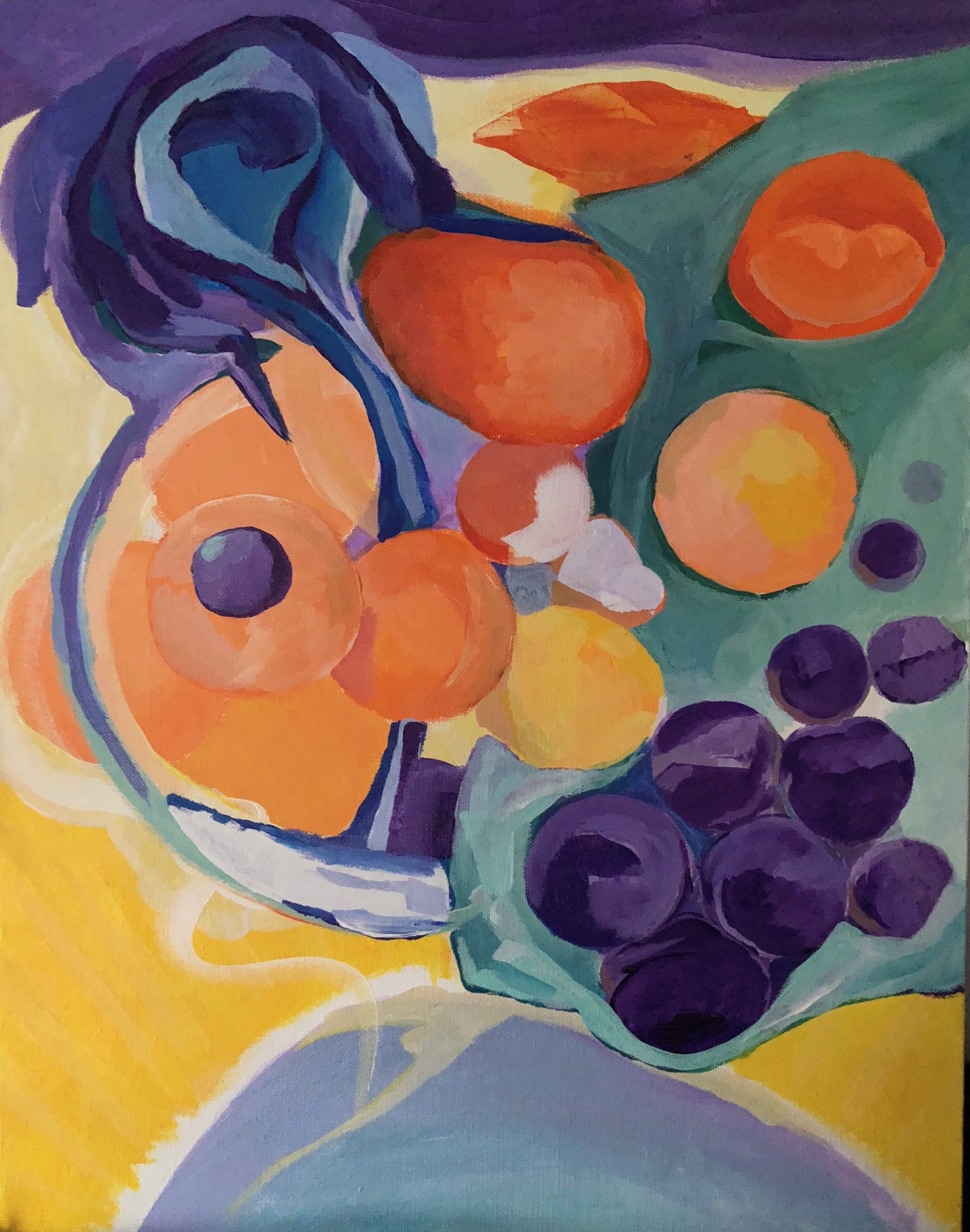 Floating Fruit
This painting has healing qualities that open and cleanse ones heart center of negativity.
Acrylic on canvas 14 x 20, 2018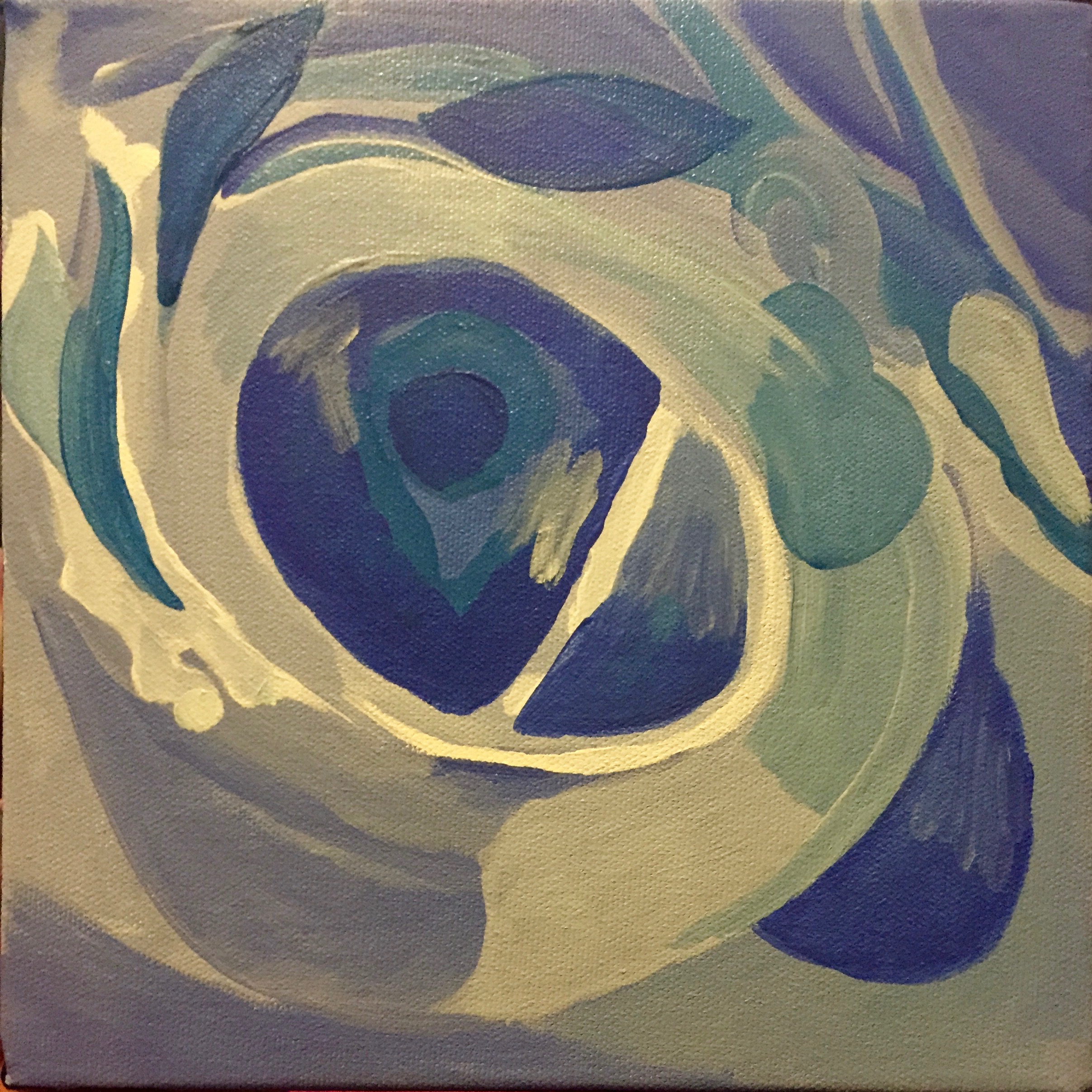 Surfacing
Acrylic on canvas 7 x 7, 2015
Inspiration
Presenting the inspirational energy of creativity connecting heaven and earth, bottom red root chakra, blue cosmic sky and golden inspiration connecting and being supported by them.
24 x 30 Acrylic on Canvas 2012 sold
Sedna
Sedna is the Inuit Ocean Goddess.
This is a spirit painting created with the intention of helping a local pool team win the games of the season.
At the top is the shark, at the bottom a baby seal, to be good at pool you must embody these oposing characteristics, hard and soft, aggressive and subtle. Sedna holds a pearl which may also be the cue ball, the tools that you use are more valuable than the prize.
Acrylic on canvas 20 x 30, 2012
Michael Jackson's Hand
A collaborative piece with the spirit of Michael Jackson.
Michael wanted the back ground to be what looks like the images from inside an atom smasher or particle accelerator, so that his hand was coming though the ether. He also requested that gallery guests be welcomed to touch his hand, so a small sign was put up next to the painting that read " Please Touch " This is unheard of in a gallery because it's a big no no, to touch the art. many people asked the gallery staff if it was really OK to touch it.
It was a pleasure to work with the spirit of Michael. About a month before I had given psychic readings at a Psychic Fair in Up State NY. Many who attended had asked to speak with the spirit of Michael because he had recently passed. He showed up right away (in spirit form) and had a lot to share with people. I was moved by his energy and spoke with him my self, I discovered that he had a huge passion for art and wished to collaborate with me.
This painting was specifically done for the Perfect Man II group show Curated by Rita Ackermann and Parinaz Mogadassi at the White Columns gallery 2011
Acrylic on wood 16 x 20, 2011
Holding Hands
Acrylic on canvas 24 x 30, 2017
Amaterasu Mural
Mural in woman's bathroom at L P n' Harmony bar in Williamsburg Brooklyn. 2009
Amaterasu is a Shinto Sun Goddess. According to legend she hid herself in a cave. The people of the village obtained a large mirror and positioned it outside the mouth of the cave. when she saw how beautiful she was she came out and shone her light on the world. I chose her so that she could inspire bathroom visitors to feel beautiful and let their light shine.
Spirit Cop
Acrylic on canvas 24 x 30, 2012
The Moon's Reflection on Water
Acrylic on canvas 24 x 30 2012
Flying
Calm relaxation and acceptance
Acrylic on canvas 7 x 7, 2015
Untitled
Acrylic on canvas 24 x 36, 2015
Swiming in the desert
Acrylic on canvas 24 x 30, 2009
Quinine
Acrylic on canvas 24 x 30, 2012
Fish
Healing painting made for my mother to help her sleep.
Acrylic on canvas, 11 x 15, 2018