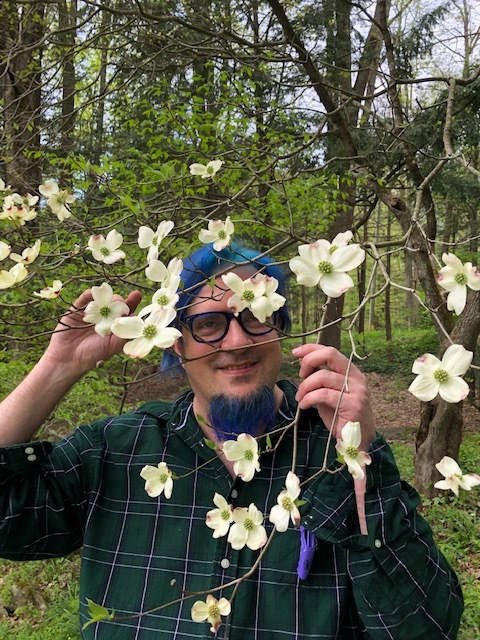 Giving readings at Beardslee Castle
For a period of about 5 years I gave readings and healings at the Beardslee Castle Psychic Fair at Beardslee Castle in Upstate NY.
The fairs were seasonal one in the early spring and one in the fall. It was a wonderful experience though not without challanges I would see around 40 people a day, all kinds of folks from far and wide and also people from near by farm communities, some people were regulars. I got to know the other healers and psychics as well as the vendors, it was like a big family.
I would catch a ride with Deborah Derusha aka Dreaming Gypsy from Liverpool NY where I was sometimes invited to do readings at a space she worked at called Healing Inspirations. There are many good healers there.(please check my links page for more information)
I have much gratitude for the kindness and welcoming energy of all these people, they are colleagues, teachers and students, they taught me so much just in providing spaces for me to practice and share my gifts.
I was a cupid once
A few years ago on Valentines Day the Brooklyn Improvement District hired me to dress up as a cupid and hand out chocolates to local businesses on a four block stretch of Grand st. in Williamsburg Brooklyn.
I was dressed in white sparkly tights with a sash and a curly blond wig and a bow and arrow shaped like a heart..
It was a lot of fun, I passed out chocolates and recited a little shtick about the Grand St. B.I.D. and everyone got into it with me and took photos, except for the nail salons they were horrified and confused and they would not buzz me into their businesses. They gawked at me with pained looks on their faces. I think they thought I was some kind of weirdo wanting to sell them something.
I was photographed and featured in the following weeks edition of
the Green Point Star newspaper!
Feeling Beachy!
Me on Vacation summer 2018
I had just been to the beach off the coast of Connecticut
Hank with two trees in Northern Connecticut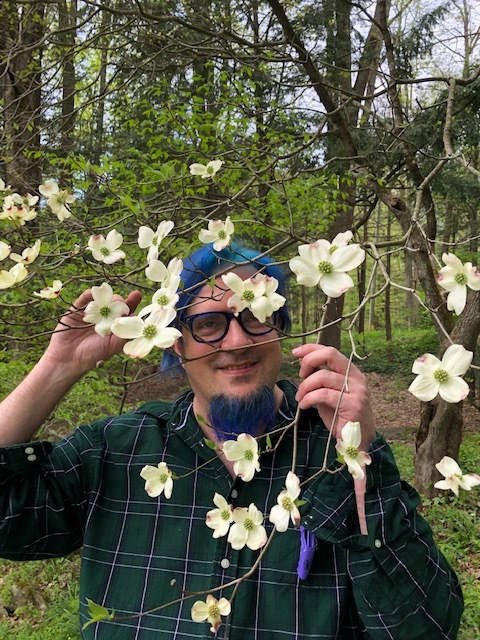 Hank with Dogwood Blossums in Sherman Connecticut